President Kennedy on Secrecy
and Plots in Government
[In this matter, John Fitzgerald Kennedy appears to be the subject of his own book... a true Profile of Courage.]

Working in hand with the War-Mongering Fascist, Sadistic and Psychopathic Financial Superclass, aka "New World Order" is the CIA, which is the reason President Kennedy desired to "splinter the CIA into a thousand pieces and scatter it into the winds."
"There is a transnational ruling class, a "Superclass", that agrees on establishing a world government. The middle class is targeted for elimination, because most of the world has no middle class, and to fully integrate and internationalize a middle class, would require industrialization and development in Africa, and certain places in Asia and Latin America. The goal of the Superclass is not to lose their wealth and power to a transnational middle class, but rather to extinguish the notion of a middle class, and transnationalize a lower, uneducated, labor oriented class, through which they will secure ultimate wealth and power"
—
Andrew Gavin Marshall (here under heading "New World Order").
Written in 1955 by the then junior senator from the state of Massachusetts, John F. Kennedy's Profiles in Courage served as a clarion call to every American. The inspiring true accounts of eight unsung heroic acts by American patriots at different junctures in our nation's history, Kennedy's book became required reading, an instant classic, and was awarded the Pulitzer Prize. Now, a half-century later, it remains a moving, powerful, and relevant testament to the indomitable national spirit and an unparalleled celebration of that most noble of human virtues.

http://www.powells.com/biblio?isbn=9780060854935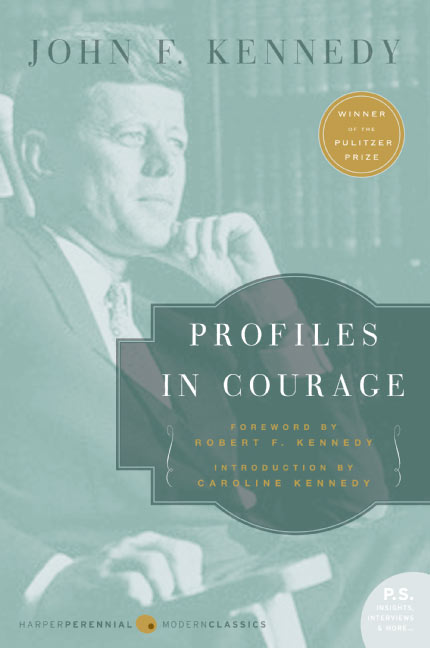 "I am asking your help in the tremendous task of informing and alerting the American people,
confident with your help, Man will be what he was born to be, free and independent" – John F. Kennedy