Ukraine, Belarus and Russian Medical Doctors in Libya:
Letter to Medvedev and Putin


March 24, 2011, Tripoli, Libya
To the President of the Russian Federation Medvedev DA and to the Prime Minister of Russian Federation VV Putin from citizens of Ukraine, Belarus and Russia, working and living in Libya


Dear Mr. Medvedev and Vladimir Putin,

You said that citizens of the former Soviet Union were destined to become today citizens of different Slavic CIS countries – Ukraine, Belarus and Russia. Despite this, we all believe that it is Russia as successor to the USSR, which is our SOLE safeguard for the interests of our countries and the security of our citizens. Therefore, we appeal to you for help and justice.

Today, there is blatant external aggression of USA and NATO against a sovereign country – Libya. And if anyone can doubt this, then we say this obvious fact is well known, because all this is happening before our eyes, and the actions of U.S. and NATO threaten the lives of not only the citizens of Libya, but to us who are on its territory. We are outraged by the barbaric bombing of Libya, which is currently carried out by a coalition of U.S. and NATO.

The bombing of Tripoli and other cities in Libya is aimed not only at the objects of air defense and Libya's Air Force and not only against the Libyan army, but also the object of military and civilian infrastructure. Today, 24 March 2011, NATO aircraft and the U.S. all night and all morning bombed a suburb of Tripoli – Tajhura (where, in particular, is Libya's Nuclear Research Center). Air Defense and Air Force facilities in Tajhura were destroyed back in the first 2 days of strikes and more active military facilities in the city remained, but today the object of bombing are barracks of the Libyan army, around which are densely populated residential areas, and next to it – the largest in Libya's Heart Centers. Civilians and the doctors could not assume that common residential quarters will be about to become destroyed, so none of the residents or hospital patients was evacuated.

Bombs and rockets struck residential houses and fell near the hospital. The glass of the Cardiac Center building was broken, and in the building of the maternity ward for pregnant women with heart disease a wall collapsed and part of the roof. This resulted in ten miscarriages whereby babies died, the women are in intensive care, doctors are fighting for their lives. Our colleagues and we are working seven days a week, to save people. This is a direct consequence of falling bombs and missiles in residential buildings resulting in dozens of deaths and injuries, which are operated and reviewed now by our doctors. Such a large number of wounded and killed, as during today, did not result during the total of all the riots in Libya. And this is called "protecting the civilian population"?

With full responsibility as witnesses and participants of what is happening, we state that the United States and its allies are thus carrying out genocide against the Libyan people – as was the case in Yugoslavia, Afghanistan and Iraq. Crimes against humanity, carried out by coalition forces akin to those crimes committed by the fathers and grandfathers of today's Western leaders and their henchmen in Hiroshima and Nagasaki in Japan and in Dresden in Germany, where civilians were also being destroyed in order to deter, to break the will of the people to resist (Germany remembers it, and therefore refused to participate in this new slaughterhouse). Today they want in such ways to make the Libyan people surrender their leader and the legitimate government and meekly lay down their national oil wealth for the countries of the coalition.

We understand that applying to the "international community" to save the people of Libya and we were living in Libya, is useless. Our only hope – is Russia that has the right of veto in the UN, and specifically its leaders – the President and the Prime Minister.

We still hope for you, as hoped in the past, when we took the decision to stay in Libya, and to help its people, medical duty playing its role in the first place. After an abortive coup attempt in late February, the situation calmed down in Libya and the government had successfully restored order. To everyone in Libya, it was clear that without American intervention the country would soon return to normal life. Convinced that Russia, which has veto power, would not allow the aggression of the United States and its allies, we decided to stay in Libya, but were mistaken: Russia, unfortunately, believed the false assurances of Americans and did not oppose the criminal decision of France and the U.S.

We are Ukrainians, Russians and Belarusians, the people of various professions (mainly doctors), working in Libya for more than a year (from 2 to 20 years). During this time, we became well acquainted with the life of the Libyan people and state with few citizens of other nations living in this social comfort, as the Libyans. They are entitled to free treatment, and their hospitals provide the best in the world of medical equipment. Education in Libya is free, capable young people have the opportunity to study abroad at government expense. When marrying, young couples receive 60,000 Libyan dinars (about 50,000 U.S. dollars) of financial assistance. Non-interest state loans, and as practice shows, undated. Due to government subsidies the price of cars is much lower than in Europe, and they are affordable for every family. Gasoline and bread cost a penny, no taxes for those who are engaged in agriculture. [CCW NOTE: THINK ABOUT THIS AMER-I-CANS... WHILE YOU PAY A HOSTAGE-HELD-FOR-RANSOM-PRICE AT THE PUMP... APPROACHING $4.00 A GALLON!! -- WAKE-UP!] The Libyan people are quiet and peaceful, are not inclined to drink, and are very religious. Today, the people are suffering. In February, the peaceful life of the people was violated by gangs of criminals and insane drugged youth – whom the Western media for some reason called "peaceful demonstrators". They used weapons and attacked police stations, government agencies, military units – resulting in bloodshed. Those who direct them, pursue a clear objective – to create chaos and establish control over Libya's oil. They misinformed the international community, and said that the Libyans are struggling against the regime. Tell us, who would not like such a regime? If such a regime were in Ukraine or Russia, we would not have been here and worked and enjoyed the social comfort at home in our own countries and in every possible way such a regime would be maintained.

If the U.S. and the EU today have nothing to do, let them turn their attention to the plight of Japan, the Israeli bombing of Palestine, the audacity and impunity of Somali pirates, or the plight of Arab immigrants in France, and leave the Libyans themselves to sort out their internal problems. We see that today in Libya they want to do another Iraq. Carrying out the genocide of an entire people and those who are found with him. We perform MEDICAL DEBT and cannot leave Libyans alone in trouble, leaving them to be destroyed by the forces of the coalition, in addition, we understand that when all the foreigners leave and no one will tell the truth (the small staff of diplomatic missions have long been silenced), the Americans will arrange here a bloodbath. Our only chance of survival – is a solid civil position of Russia in the UN Security Council.
We hope that you, Mr. President, and you, Mr. Prime Minister, as citizens of Russia and as decent people will not allow American and European fascists of the 21st century to destroy the freedom-loving people of Libya and of those who today turned out to be with them.

We therefore urgently request that Russia uses its right of veto, the right earned by millions of lives of the Soviet people during World War II to stop the aggression against a sovereign state, to seek immediate cessation of U.S. and NATO bombing campaign and to demand the introduction of African Union troops in the conflict zone Libya.

Note: The African Union Peace & Security Council delegates that had been accepted by both the Libyan government and the rebel leaders to mediate a peaceful solution between the various parties, were refused entry into Libya by the UN Security Council. This act should have been reprimanded by Russia and China, who should study the AU resolutions, mandate and support its wise decisions]
HANDS OFF LIBYA!

With Respect and Hope
Your Wisdom and Honesty,
Citizens of Ukraine, Belarus and Russia,
located in Libya

Bordovsky S., Vasilenko, S., Vegerkina A., Henry IV, Henry H., L. Grigorenko, DraBragg, A., Drobot V. Drobot, N., Yemets E., Kolesnikova, T., Kuzin, I., Kuzmenko, B., Kulebyakin V. Kulmenko T., Nikolaev AG, Papelyuk V. Selizar V. Selizar About . Smirnov, O. Smirnova, R., Soloviev DA, Stadnik VA, Stolpakova T. Streschalin G. Stakhovich Yu, Sukacheva L. Sukachev V. Tarakanov, T., Tikhon N. Tikhonov VI, Tkachev AV, Hadareva E., Tchaikovsky, O., Chukhno D. Chukhno O. Yakovenko D. et al

The collection of signatures under the Appeal to the heads of Russia and under the request of an international tribunal in The Hague for WAR CRIMES of the U.S. and NATO in Libya.

http://alexandravaliente.wordpress.com/2011/03/26/nato-u-s-war-crimes-open-letter-from-citizens-of-ukraine-belarus-and-russia-working-and-living-in-libya/


Libya Has the Highest "Human Development Index" in Africa

Gadhafi's Green Book

Virtually Unknown in the West: Libya's Water Resources

"We still wonder how on earth did Gadhafi manage to stay in power for forty years? Did no one notice his madness until now?
Did no one notice that he built a HUGE FRESH WATER PIPELINE to the Benghazi region, that lunatic?
Were they waiting for him to finish?"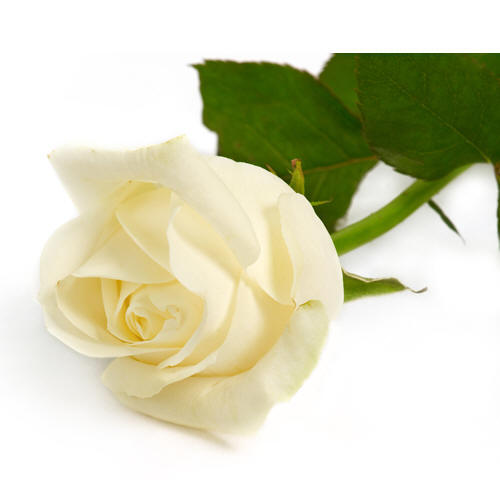 Salute to Muammar Gadhafi

1. There is no electricity bill in Libya; electricity is free for all its citizens.

2. There is no interest on loans, banks in Libya are state-owned and loans given to all its citizens at 0% interest by law.

3. Home considered a human right in Libya – Gaddafi vowed that his parents would not get a house until everyone in Libya had a home. Gaddafi's father has died while him, his wife and his mother are still living in a tent.

4. All newlyweds in Libya receive $60,000 Dinar (US$50,000) by the government to buy their first apartment so to help start up the family.

5. Education and medical treatments are free in Libya. Before Gaddafi only 25% of Libyans are literate. Today the figure is 83%.

6. Should Libyans want to take up farming career, they would receive farming land, a farming house, equipments, seeds and livestock to kick-start their farms – all for free.

7. If Libyans cannot find the education or medical facilities they need in Libya, the government funds them to go abroad for it – not only free but they get US$2,300/mth accommodation and car allowance.

8. In Libyan, if a Libyan buys a car, the government subsidized 50% of the price.

9. The price of petrol in Libya is $0.14 per liter.

10. Libya has no external debt and its reserves amount to $150 billion – now frozen globally.
Great Man-Made River project in Libya… $27 billion

11. If a Libyan is unable to get employment after graduation the state would pay the average salary of the profession as if he or she is employed until employment is found.

12. A portion of Libyan oil sale is, credited directly to the bank accounts of all Libyan citizens.

13. A mother who gave birth to a child receive US$5,000

14. 40 loaves of bread in Libya costs $ 0.15

15. 25% of Libyans have a university degree

16. Gaddafi carried out the world's largest irrigation project, known as the Great Man-Made River project, to make water readily available throughout the desert country.
Crimes Against Humanity and the Planet

NATO's Carnage in Tripoli

Putting the Pieces Together of the Bogus
"Humanitarian Intervention"
"Their task was to murder civilians and wreak havoc on Libyan cities to lay the groundwork for a pretext of 'humanitarian intervention,' which was already planned and later ordered by the Zionist Project For A New American Century, repackaged under the logo of the 'Foreign Policy Initiative.'"
They Call Good People Bad and Bad People Good
NATO is a Criminal Militaristic Organization
That Simply Serves the Diabolical Rothschilds
(the Zionists who aim to own the world)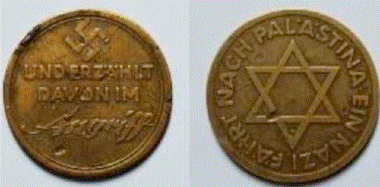 "With this kind of blatant global war having been quietly declared but carried out mercilessly against the population of Libya and elsewhere targeting babies and women and civilian men; there can never be any justification that could ever possibly justify even one-thousandth of such an action anywhere: Never mind everywhere simultaneously against the human race as the declared enemy of the same people that minted this coin in 1934."
More Massive Crimes
Armies of West Plunder and Destroy More of Human Civilization's
Antiquities and Archeological Sites in Middle East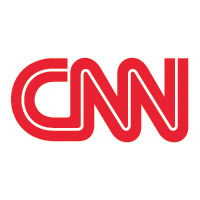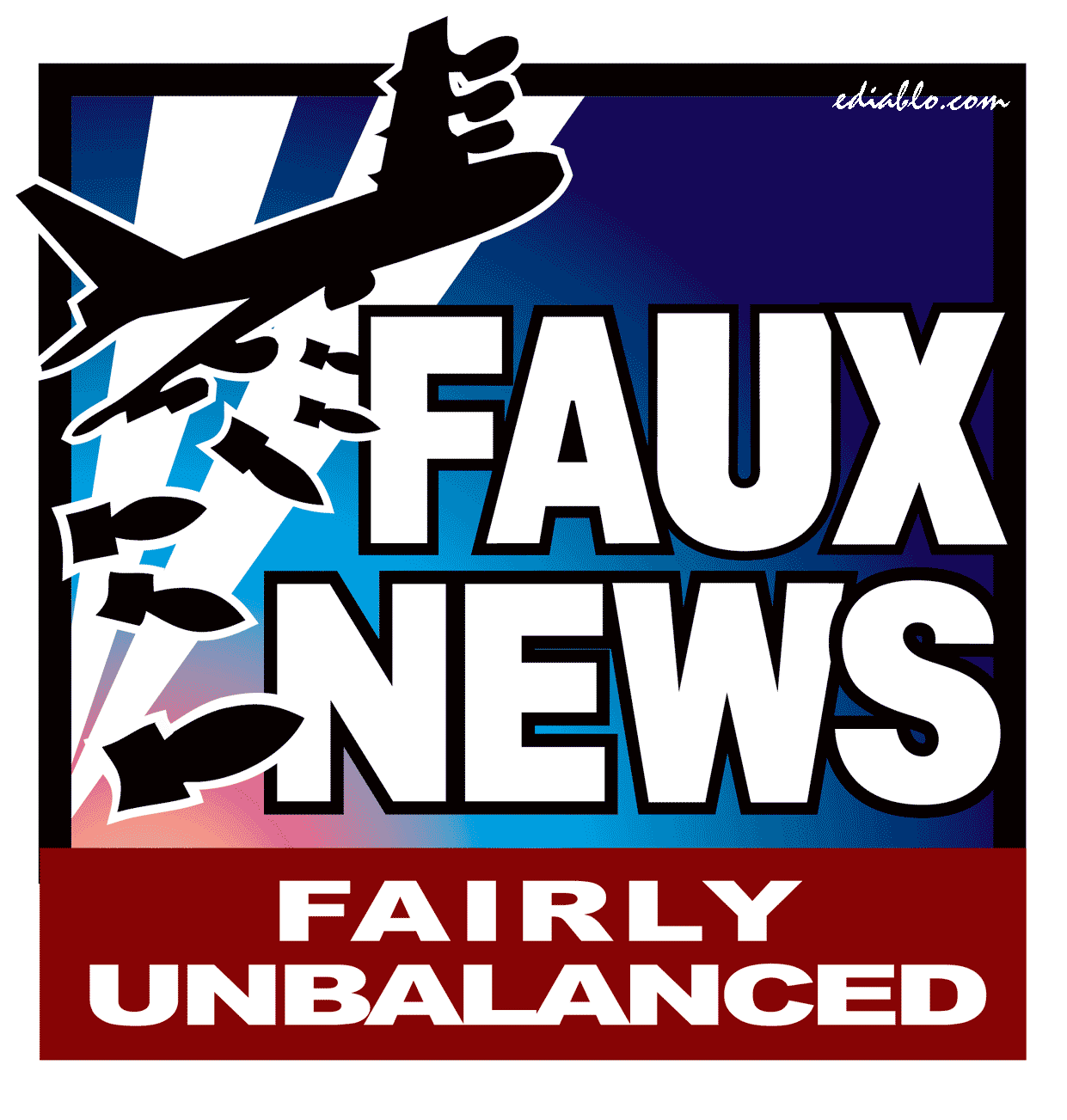 "Abandon any trust in Reuters, BBC, CNN, MSNBC, CBS, NBC, ABC, and any of the "reputable" newspapers wasting paper and space on our nations' newsstands, all of whose fates are tied directly to the corporate-financier interests."
Mainstream Media, the Professional Liars
and Their Crimes Against Libya
"It would be a good idea for those following the current NATO murder spree in Libya to abandon any trust in Reuters, BBC, CNN, MSNBC, CBS, NBC, ABC, and any of the "reputable" newspapers wasting paper and space on our nations' newsstands, all of whose fates are tied directly to the corporate-financier interests pinning their hopes on a NATO victory in Libya. Instead, we must commit ourselves to vetting reliable alternative news sources as well as committing ourselves to the responsible of researching the news of the day on our own. Let this be proof positive as to how essential it is to boycott[20] and replace[21] everything emanating from the Fortune 500 including their army of professional liars also known as the "'mainstream media.'"
Why the NATO-Rothschild Zionist Banker Controlled Countries
Removed the Good Man Gadhafi

'High-class terrorists running US, UK and France'
"I think one of the reasons why Gaddafi's country has been invaded and he has been killed is because he had plans to introduce the gold dinar as a golden currency that could very easily have become a major currency at least in North Africa and in the oil market," he said. "Don't forget Libya has the ninth-largest oil reserve in the world and the main oil reserve in all of Africa, so I think this definitely smells of oil and greed on the part of Western companies. They are just using this to justify they have supported the worst terrorists probably because in the White House and Palais de l'Élysée in France, and at 10 Downing Street, we also have very high-class terrorists and mafias running those countries and the better part of the world," he pointed out.
THE BRUTAL MURDER of Muammar Gaddafi by Zionist-owned Libyan insurgents is an example of what happens to political leaders who defy international Jewish bankers.
Murderers are Indeed Running the World