9/11 Truth revealed to us that there was
no basis to go to war
in other people's lands. The Government's 9/11 story was a
Big Lie
, which means American lives are being lost in vain. The problem lies within the Government which has betrayed America to foreign and global interests that have always made war simply for their own politics and plunder to rule the world. Now these foreign interests want "a war without end" to expend and waste American lives to the end, and for the end of America. Considering the 9/11 Big Lie, and the many lives and families that have been lost and broken apart because of it, there is an old Turkish proverb that says: "
No matter how far you have gone on the
on the wrong road, turn back."

War is a Lie in Itself — Nobody Wins — Only Those Who Create the World for War. Stanley Baldwin said, "War would end if the dead could return." Major General Smedley Butler said, "There are only two things we should fight for. One is the defense of our homes and the other is the Bill of Rights." Now is the time to defend both from a way that is destroying both.
*America Worshipping the False God of Destruction

* "I'm Not Fighting for These Bastards"

*There is No One to End it Other Than You

*The Religion of Death
The Wrong War Indeed: Based on Deceptions, Lies and Cover Ups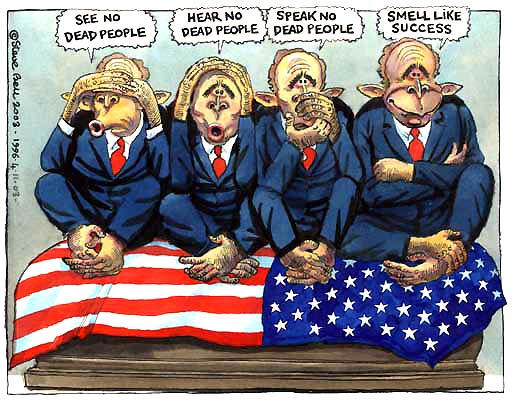 People fighting and dying in other people's countries are not only wasting their lives and limbs, but it is pure idiocy and tragedy. What's the point in giving up your life (limbs and family) for other people's goals and wealth..... when you can be building your own goals, life and country back up from here–from the ground up as it should be, on your own soil and what every patriot should be doing right now to defend the Bill of Rights, American homes and livelihoods.

Nothing is more truer for these times than what John F. Kennedy said:
"Ask not what your country can do for you, but what you can do for your country" YOUR COUNTRY which is now being "globalized," "capitalized", "communized," "socialized," "fractionalized" and fratricided into oblivion through the past-time and scam of of war.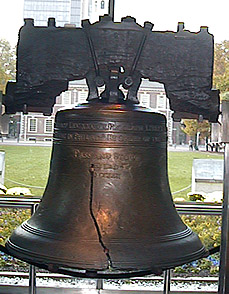 It would be your patriotic duty to drop War entirely and focus your energies to create a country that is good to you and everyone else through the Opportunity which we will all build here through the Citizens America Party and which, through your participation, will arrest the long history of the hurts that have prevented each successive generation from uninterrupted life, liberty and the pursuit of happiness.
War waged outside the country is not about "Fighting for Freedom" – It's about stealing other people's lives, livelihoods and resources and creating hate, racism and more hurt. Is this what you want to destroy your own lives, limbs and families for? Is this what you want to destroy your souls for? Learn the Truth now and stop being a pawn in what are simply "foreign policy" wars. People "at the top"—out of the public sight say "soldiers are dumb, stupid animals to be used as pawns for foreign policy" (Ouch!).

The man who said that is still alive today and was responsible for the decade long Vietnam War, the loss of over 58,000 American lives, and 4 million Vietnamese civilian deaths, as well as continuing civilian deaths to this very day through unexploded bombs and deformities of newborns, as well as the ongoing cancers and leukaemia's through toxic poisoning of the environment. This man and his clan and cabal have now spun another "long war" for the country based on an entire 9/11 Lie that is to last for another generational life time. They even say "war is nasty and brutish" but never for them, and they have an army of people in all walks and works of life to keep you in the dumb and stupid mode. Learn the Truth now and drop the War to remove their own nasty and brutish power from your life and your country for the rest of your life and the rest of history.
"War is a Racket" – Learn from a General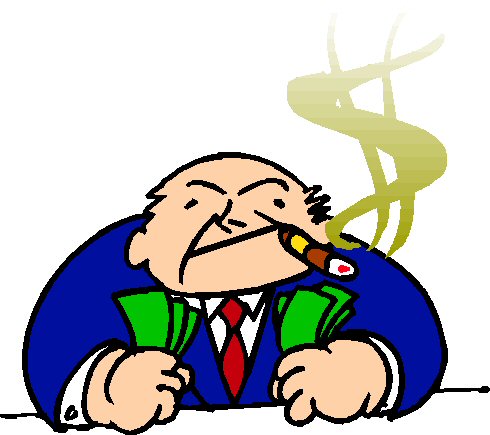 After his retirement Major General Smedley Butler wrote a book WAR IS A RACKET, which started as follows:
"WAR is a racket. It always has been. It is possibly the oldest, easily the most profitable, surely the most vicious. It is the only one international in scope. It is the only one in which the profits are reckoned in dollars and the losses in lives. A racket is best described, I believe, as something that is not what it seems to the majority of the people. Only a small 'inside' group knows what it is about. It is conducted for the
benefit of the very few, at the expense of the very many. Out of war a few people make huge fortunes."
And in a speech delivered in 1933, General Smedley Butler said:
"I helped make Mexico, especially Tampico, safe for American oil interests in 1914. I helped make Haiti and Cuba a decent place for the National City Bank boys to collect revenues in. I helped in the raping of half a dozen Central American republics for the benefits of Wall Street. The record of racketeering is long. I helped purify Nicaragua for the international banking house of Brown Brothers in 1909-1912 (where have I heard that name before?). I brought light to the Dominican Republic for American sugar interests in 1916. In China I helped to see to it that Standard Oil went its way unmolested. During those years, I had, as the boys in the back room would say, a swell racket. Looking back on it, I feel that I could have given Al Capone a few hints. The best he could do was to operate his racket in three districts. I operated on three continents."
http://www.warisaracket.org/semperfi.html
The Vicious Cycle
— All Totally Unnessary (Ouch!)

War Creates Debt and Debt Creates Taxes, and Taxes and Debt are Used to Make War. Events in the World are Created to Make This Reality Real and to Suit Those Who Control the World. Ever Wonder Where Those Missing Billions and Trillions of Taxpayer Money Goes?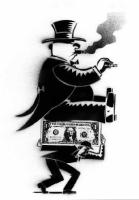 "In simple terms, it's a gigantic illegal trust fund, estimated by undercover overseas financial investigators at 65 trillion dollars, set-up for "Illuminati rainy days" and established when it is desperately needed in a pinch for bribery, assassinations and sponsoring World wide terrorist activities to divert attention from their banking mafia. Although the fund is cloaked in secrecy and made possible by the Western civilization' s Federal Reserve banking system, investigators trying to pry into the Illuminati's secret treasure trove have uncovered some interesting facts.

http://www.rense.com/general79/tril.htm
Why is There Never Any Accountability for Anything?

Is That so History Can Keep on Repeating (Same Ol' Ol') and Then
Be "Reset" as They Now Like to Say for the Benefit of the Few at the Top?
"Iluminati" – is simply The Few who have controlled the world for a very long time, where money and its manipulation has always been its foundation, and "Zionism" or "Zionists" have been its creation for the instigation and institution of Militarism, Racism, Poverty and Inequality in all walks and works which wreck the nation internally from its Constitutional framework of law, justice, rights, freedoms, liberties, knowledge and truth. America is being driven down into intentional militarism, racism, poverty, inequality, lies and deceptions where the middle classes are now being decimated and her soul and sovereignty being attacked, and where the citizens no longer have a say, a creation, and a literal stake in their own country, which of course if unacceptable.
"Bankers Make Wars to Create Debt"

Who Rules Your Rulers
A Major Crime Syndicate of Organized Crime
How the Federal Reserve was Formed (by the same banking interests of the Rothschilds and Rockefellers) to Intrude into the life of America

http://thespiritualun.org/FederalReserve.htm

http://www.whale.to/b/financial_q.html
The color red with a star represents a Rothschild and Rockefeller intrusion into the nation, and the gold fringe on the U.S. flag now seen in the halls of the U.S. government means it is loyal to a foreign (central banker) rule and not to the Constitution. Politicians and the media exist simply to fool you in any way possible, and so does the U.S. Treasury AND the Corporate Profit Department (IRS) so that U.S. taxes, i.e. "labor distribution" is now (and as before when the IRS was created) the property of financial globalists.

Confirmation of Reality and Responsibility – Jim Kirwan

What the Real Americans Have Said and Done Regarding the Financial Threat to the Health and Survival of America: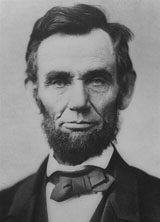 "The government should create, issue, and circulate all the currency. Creating and issuing money is the supreme prerogative of government and its greatest creative opportunity. Adopting these principles will save the tax payers immense sums of interest and money will cease to be the master and become the servant of Humanity" – Abraham Lincoln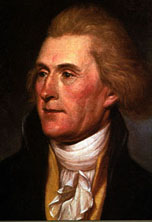 "If the American people ever allow the banks to control the issuance of their currency, the banks and the corporations that will grow up around them will deprive the people of all property until their children wake up homeless on the continent their fathers conquered... I believe that banking institutions are more dangerous to our liberties than standing armies...The issuing power should be taken from the banks and restored to the people, to whom it properly belongs" – Thomas Jefferson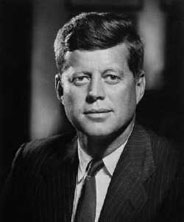 On June 4, 1963, a little known attempt was made to strip the Federal Reserve Bank of its power to loan money to the government at interest. On that day President John F. Kennedy signed Executive Order No. 11110 that returned to the U.S. government the power to issue currency, without going through the Federal Reserve. Mr. Kennedy's order gave the Treasury the power "to issue silver certificates against any silver bullion, silver, or standard silver dollars in the Treasury." This meant that for every ounce of silver in the U.S. Treasury's vault, the government could introduce new money into circulation. In all, Kennedy brought nearly $4.3 billion in U.S. notes into circulation. The ramifications of this bill are enormous.

President Kennedy's Executive
Executive Order 11110
The American Revolution was brought about because of these same banking interests which destroyed human life (life, liberty and happiness as the Forefathers defined) and are still latched onto America's back, and subsequently the citizen's back:

The Truth and the World of "Debt"

Prosperity in the Colonies

The Debt Spider

The Betrayal, Prosperity Denied

The History of the Soulless Money Changers

Arrest the Hurt. Our backs really do hurt. Inform the country to free the country to do freedom right once and for all. Life, liberty and happiness for all now is our only stand to make our backs firm, strong and upright again. As we stand, so does the nation.
Your Troops Will be With You More Than You Know

Refusing to go to Afghanistan
"Politicians aren't going to stop this war," says Victor, who explains that he's not afraid of being punished for refusing to facilitate the slaughter of civilians. "It can only be stopped at the grassroots level. Soldiers are going to be the ones who have to end it. But community support is crucial. It's difficult to make a stand in solitude."