The Modern State of Israel is a Spiritual Lie and is Both Spiritually
and Morally Repugnant to Any Decent Person or World




"Israel" continues to lie, steal, thieve, kill, torture, murder and deceive
Israel is an Impostor State that has Hijacked the Godly Notion, i.e. the Real Meaning of Israel:

"The meaning of the name of "Israel" does not at all involve a geographical location as it is in the Middle East, but a coming together of the totality of sacred (Godly) people with a common interest to uphold the idealized society with having the effect of great happiness for all."
http://thespiritualun.org/oneness.htm
True Torah Jews Denounce Israel and Call for Its Dismantling
Israel is Satanic in Nature and That is Morally and Spiritually Clear:

No Qualms About Snipering Children and Unborn Babies
T-shirts were printed for Israeli soldiers [psychopathic cowardly murderers] at the end of periods of deployment or training courses and were discovered by Israeli newspaper Haaretz. One, printed for a platoon of Israeli snipers depicts an armed Palestinian pregnant women caught in the crosshairs of a rifle, with the disturbing caption in English: "1 shot 2 kills."
Israel Also Tortures Children

A Far Cry from the Jesus in the Bible
Palestinian Children Tortured in Israeli Prisons
http://www.imemc.org/article/70655

Even Kids with Broken Limbs are Terrorized and Taken Away:

https://theuglytruth.wordpress.com/2015/08/30/images-of-idf-thug-trying-to-arrest-palestinian-boy-with-broken-arm-go-viral/



"It is our true policy to steer clear of permanent alliance with any portion of the foreign world"

—

George Washington
The Creation of Israel was Opposed by the True American Government
when America was True to Her Ideals

"Israel was born over the opposition of American experts and of governments around the world, who opposed it on both pragmatic and moral grounds."

http://www.informationclearinghouse.info/article29364.htm
The Illegitimacy of Israel
The Zionist State of Israel was Recognized by America through a Corrupted President

http://www.realjewnews.com/?p=217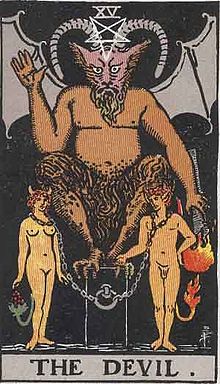 Israel, was Conceived in Inequity and Born in Sin — By Those Same Sinners-Satanists
Who Foisted Perpetual Debt Slavery through Usury on the World —
the Rothschild Central Bankers

Dastardly State of Israel Founded on Horrific Genocide, Tyranny, Conspiracy and Injustice:

http://www.rense.com/general84/ahas.htm

https://worldtruthtoday.wordpress.com/2011/05/12/they-call-it-independence-we-call-it-nakba-atrocities-against-palestinians/

Being Loyal To Country Means Fifth Column Saboteurs of America Need to be Kicked Out
of America's Governing Structure:

http://citizensamericaparty.org/americanfreedom.htm

—As They Had been in Over a Hundred Other Countries

—They Are Not Semite
What "Israel" Really Is and Does

"By Their Fruits Ye Shall Know Them"
—
Matthew 7:16

Palestinians are Not the Terrorists as Portrayed in the Biased Media
1) Israel is not about Religion or even land, it's about $$$;

2) Israel develops and tests its deadly weapons in Gaza and on the Palestinian people then sells them to various countries around the world;

3) The Palestinians do not initiate violence, but false flags are done by the Israelis themselves (Israelis dressed up as Arab / Palestinians) in order for them to genocide the Palestinian populations using the array of weapons in their POPULATION OPPRESSION ARSENAL, including POISONOUS GAS; [Impersonations of Muslims and Arabs are also done on wider world stage.]

4) The Military has total control and censorship over the news;

5) Their missions in the occupied territories are simply to blindly kill civilians, including toddlers, i.e. anything that moves;

6) Not one bit of compassion or humanity is given to the people they kill and brutalize;

7) AMERICAN POLICE HAVE BEEN TRAINED IN ISRAEL TO DO EXACTLY WHAT THE BRUTAL ISRAELI FORCES DO TO THE PALESTINIANS;

8) WARNING: AFTER THE CURRENT GENOCIDE IN PALESTINE, IT WILL THEN BE THE TURN OF THE ORDINARY AMERICAN ON THE STREET, IN THEIR HOMES AND NEIGHBORHOODS.

9) Like Americans and normal Human beings, Palestinians will risk their lives saving the life of fellow man.

A Talk by an Israeli Jew on the Injustice of Israel
https://www.youtube.com/watch?v=etXAm-OylQQ
The Truth About Israel by an American Jew – Jack Bernstein, who was Extraordinarily Courageous in His Time:

http://www.biblebelievers.org.au/israel.htm
| | |
| --- | --- |
| | News — America is Being Destroyed by Israel |
Christian "Zionism" is a Total Lie – and in Itself is a TOTAL OXYMORON.
Netanyahu has also said:

"My opinion of Christian Zionists? They're scum. But don't tell them that. We need all the useful idiots we can get right now." —Benjamin "Bibi" Netanyahu, Prime Minister of Israel. Present in New York City on 9/11 and London during the 7/7 subway bombings.
http://beforeitsnews.com/opinion-liberal/2015/02/netanyahus-opinion-of-christian-zionists-my-opinion-of-christian-zionists-theyre-scum-but-dont-tell-them-that-we-need-all-the-useful-idiots-we-can-get-right-now-2500160.html
http://henrymakow.com/2015/02/christians-have-been-duped-by-zionists.html
http://henrymakow.com/2013/03/how-gullible-christians-became-zionists.html
http://www.henrymakow.com/_by_tim_campbell_you.html

As with TRUE Christians, TRUE Jews are NOT ZIONISTS either:

http://www.nkusa.org/AboutUs/Zionism/opposition.cfm

The "Jews Not Zionists" thesis is correct – the true "Israel" does not exist through a geographical location,
but in the sanctity and character of a person:

http://thespiritualun.org/oneness.htm

The Zionist Power Structure Created the False Notion of "Israel" through Coercion and Violence:

http://www.informationclearinghouse.info/article29364.htm

"[The State Department] considered Zionism contrary to both fundamental American principles and U.S. interests."

Zionist Israel is No Friend of America.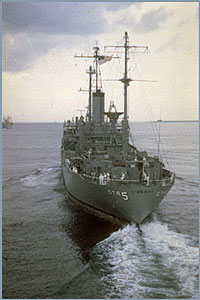 In the 1960's Israel attacked the USS Liberty:

http://whatreallyhappened.com/WRHARTICLES/ussliberty.html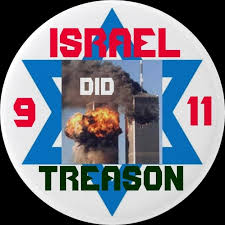 Israel also Planned and Orchestrated 9/11 – So America would Attack the Muslim Countries for It:

http://911truthawakenings.org/

https://www.youtube.com/watch?v=XLCyek4o8Pg&feature=youtu.be
"while all the [intelligence services] of America and Europe … now know well that the disastrous attack has been planned and realized from the CIA American and the Mossad with the aid of the Zionist world in order to put under accusation the Arabic Countries and in order to induce the western powers to take part … in Iraq [and] Afghanistan."

http://www.globalresearch.ca/ex-italian-president-intel-agencies-know-9-11-an-inside-job/7550

http://www.whale.to/b/israel_did_911.html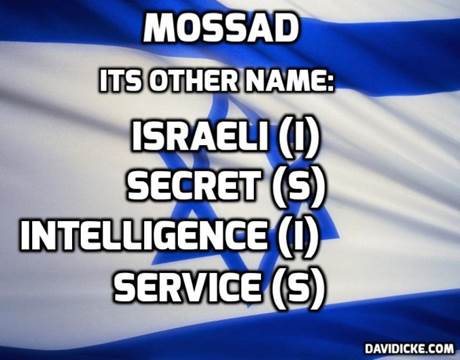 'ISIL' is the "Israeli Secret Service" – whose purpose is to create, perpetuate and expand the wars in the Middle East. The Mossad motto is "by way of deception thou shalt do war" – which is the REASON you see a very different picture being given to you everywhere you look.

Israel and ISIL Joined at the Hip:

http://www.veteranstoday.com/2015/10/21/breaking-story-israeli-general-captured-in-iraq-confesses-to-israel-isis-coalition/
https://www.darkmoon.me/2015/how-israel-and-isis-are-joined-at-the-hip/
So-called suicide bombings are faked through the cold-blooded murder of the Palestinians: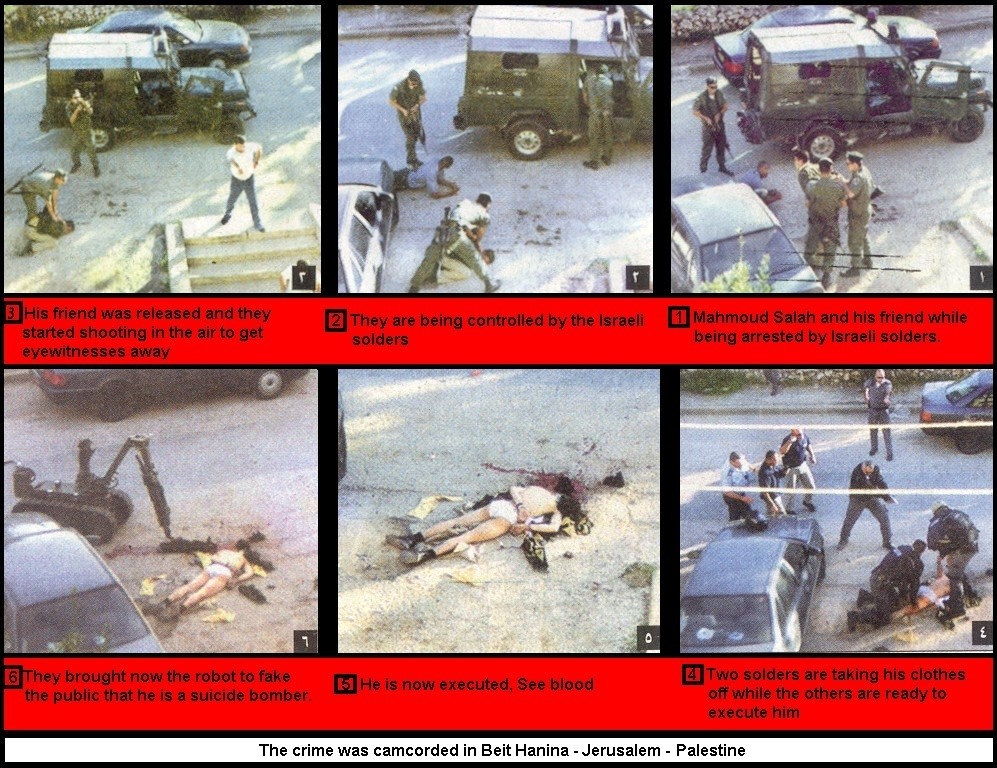 More DEVLISH behavior foisted on the Muslim peoples by the Zionist Trojan horse in their own nations.
http://www.ascertainthetruth.com/att/index.php/al-islam/al-islam-and-suicide/94-proofs-of-fake-suicide-bomb-attempts-to-blame-muslims

How Satanic Israel Perpetuates Generational Conflict within the Holy Land
Israel Brainwashes Jewish Children to Hate Arabs and Traumatizes Palestinian Children
on a 24 / 7 Basis to Obviously Dislike their Tormentors and Abusers
https://www.youtube.com/watch?v=DiRNaPN4OSg

http://www.intifada-palestine.com/2012/01/the-brainwashing-of-the-jews/

http://www.rense.com/general96/rememberpal.html

http://www.dci-palestine.org/issues_military_detention

More Anti-Christ Behavior in the Holy Land:
Destruction of both Christian and Muslim Holy Sites:

http://citizensamericaparty.org/theprofane.htm

https://uprootedpalestinians.wordpress.com/2016/01/06/why-do-we-put-up-with-this-israel-terrorist-leader-gopstein-once-again-calls-for-torching-jerusalem-churches/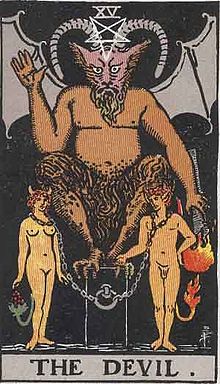 The greatest revelation of all by this VERY AWAKENED Christian convert (from Judaism):

Israel is the ANTI-CHRIST state:

http://www.realjewnews.com/?p=1088
Just a SMATTERING of what the Anti-Christ state does on a DAILY BASIS to the REAL SEMITE
PEOPLE OF THE HOLY LAND AND THE PARTICIPANTS of the Criminal Behavior
WHO DO ENJOY THEIR SATANIC ACTIVITIES: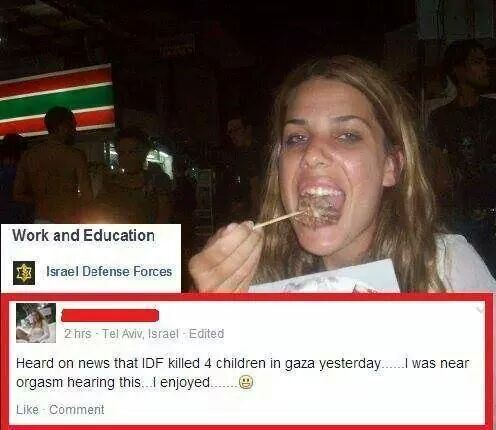 https://theuglytruth.wordpress.com/2015/06/19/judaic-bloodshed-of-gentiles-israels-national-orgasm/
https://theuglytruth.wordpress.com/2015/08/18/i-would-gladly-kill-arabs-even-slaughter-them/
https://socioecohistory.wordpress.com/2014/08/01/israeli-sniper-i-killed-13-palestinian-kids-today/
http://www.globalresearch.ca/war-crimes-israeli-planes-spray-crop-killing-chemicals-on-gaza-farms/5498127
http://www.sott.net/article/259348-Israeli-security-forces-spray-raw-sewage-at-Palestinian-homes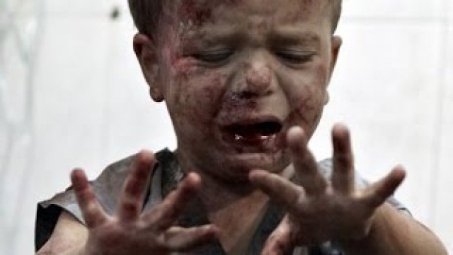 The Life of a Palestinian Family with the Anti-Christ Israel:

https://theuglytruth.wordpress.com/2015/08/29/israel-leaves-80-children-at-mercy-of-august-sun/

The Suffering of Gaza — by the Seriously Sick Israelis

http://www.presstv.ir/Detail/2017/07/11/528134/Gaza-UN-blockade
Daily ongoing atrocities:
https://secure.avaaz.org/en/gaza_blockade_loc/?bbyzDjb&v=63790
https://electronicintifada.net/blogs/maureen-clare-murphy/why-israelis-can-burn-palestinians-alive-and-get-away-it
The whole picture tells us that the falsely and fraudulently created "state" of Israel and Zionism are the Anti-Christ force in the world.

The Zionist Israeli / Anti-American / Anti Christ Force Has Hijacked the American Government:

https://www.youtube.com/watch?v=nwmZ4_j872I

http://citizensamericaparty.org/alienorganism.htm

http://911truthawakenings.org/openlettertonra.htm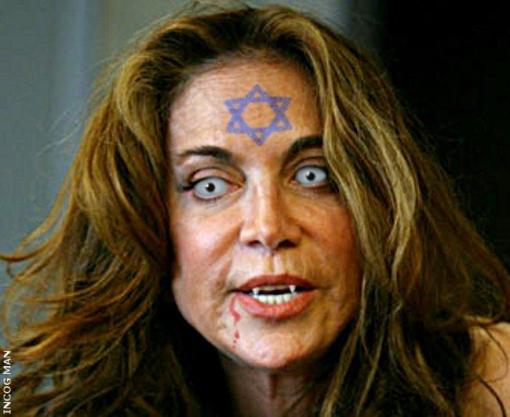 http://planetization.org/palestine.htm
OPEN YOUR EYES TO THE TRUTH



Lastly, Being Afraid of the Tricksters Allows Children to Die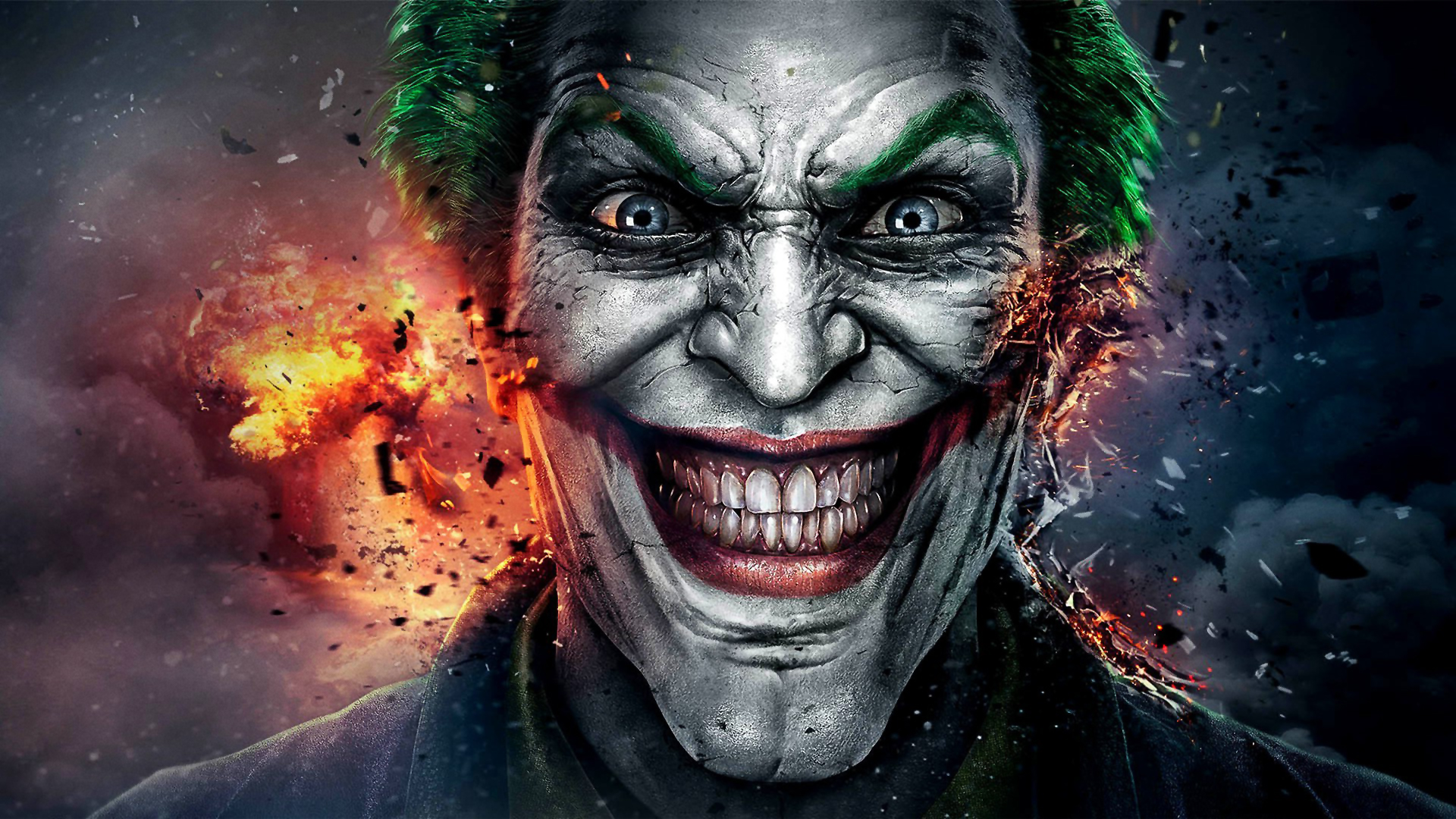 "So, when hundreds of children are torn apart by uranium tipped missiles provided courtesy of the US government, look in the mirror. Have you dared to offend Israel? Have you risked? Ask yourself what role you may have played in contributing to this global disaster. Nothing will change until you do [about protesting and terminating Israel].


http://www.rense.com/general73/sunto.htm
"'Anti-Semitism' is a Trick We Always Use"

See Also: Gratuitous Violence